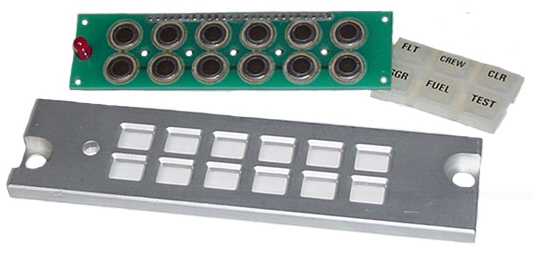 Custom-Engineered Military-Style
lighted, ruggedized keypads and
instrument front panels.
Got an application? Let us know!

MSI has made keyboards
and custom front panels for
a wide variety of applications
including avionics, medical,
industrial process control and
laboratory test instruments.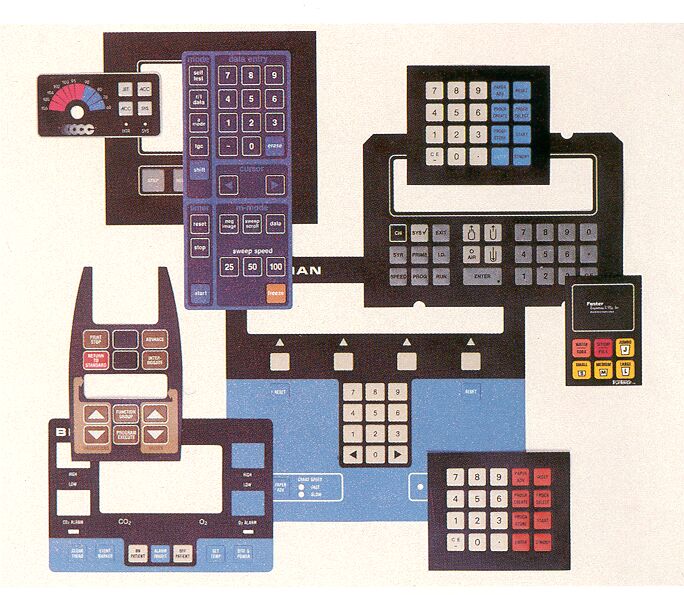 support@msiavionics.com MSI Avionics, Inc.
PO Box 86418
Phoenix, AZ 85080-6418
MSI's Microterm Group specializes in custom keyboards and panels for a variety of applications.
From environmentaly ruggedized military-type keypads, to integrated front panel systems for
fixed and portable test equipment, as shown below. (Example is for an avionics ramp test set.)
If you have an application, we'd love to help you with a quotation.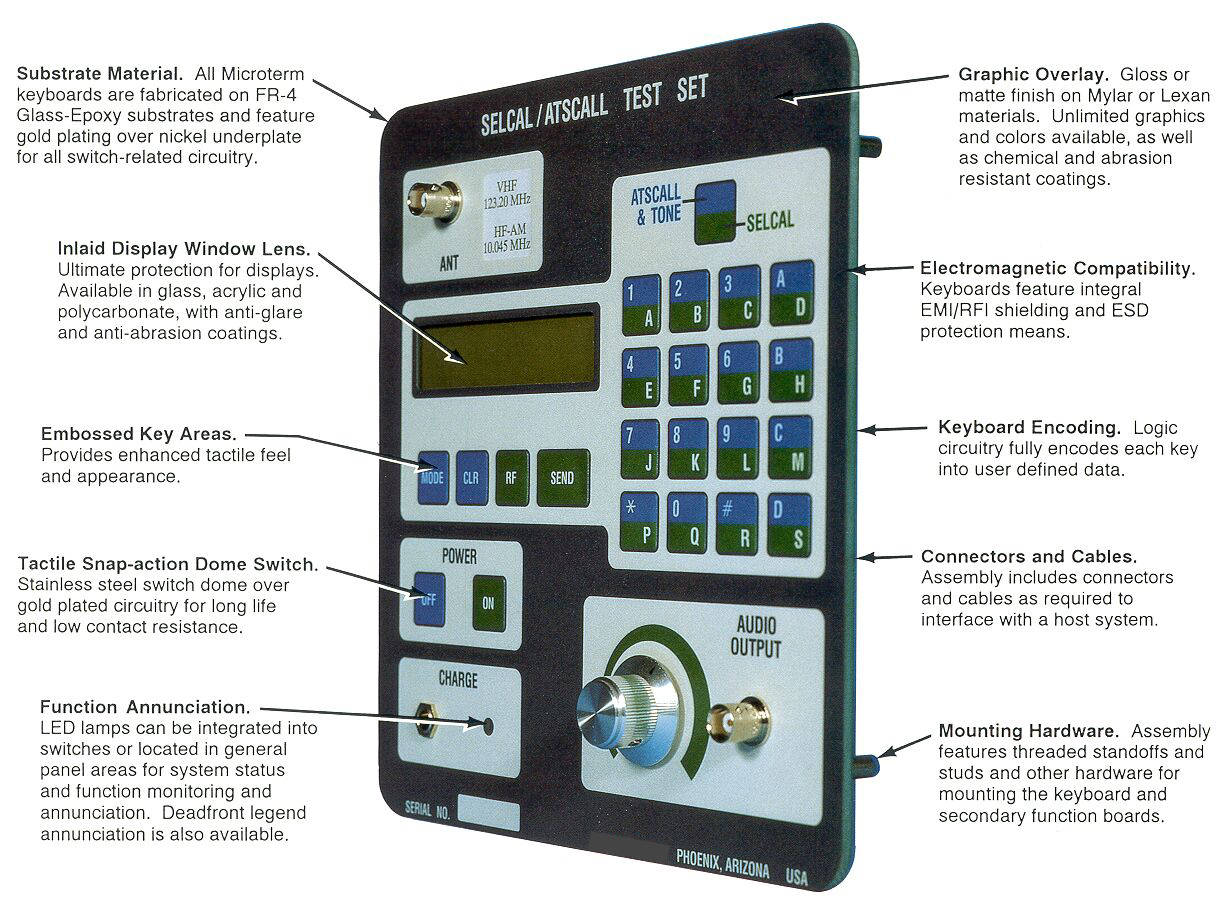 Download Printable Flyer

(Adobe pdf format)